We tested the 4 most effective life hacks to save "broken" powder or shadows.
One wrong move and your favorite palette or powder is scattered on the floor… It must have happened to each of us at the most inopportune moment. And just then it seems that the powder or shadows can only end up in the trash can… But here are a few ways to help restore your "broken cosmetics".
1. Use alcohol
First, you need to pour the crushed cosmetics into a separate container and thoroughly grind it into a fine powder. Special blenders are usually used, but this can also be done with a simple knife and spoon. After you have made the fine powder, add 1-1.5 tablespoons of alcohol to it and mix to make a thick paste.
After that, he again put the resulting mixture into the filler and carefully spread it with a flat object so that there are no lumps. The final step is to press the surface firmly so that the mixture sets and dries in the correct shape.
2. No alcohol
If the glitter shadows are broken, do not mix them with alcohol! It is better to pour them into a separate container, "grind" them into fine small particles, and then, returning them to the filler, press firmly with an object with a solid surface. Thanks to the slightly gel-like texture of the shadows, they will be fixed without liquid.
The same method is suitable for the powder: grind it into a fine powder, then attach a napkin to it and level the surface. The final step is to press the powder down with something flat and heavy so that the product "grips" better.
3. Use a makeup setting spray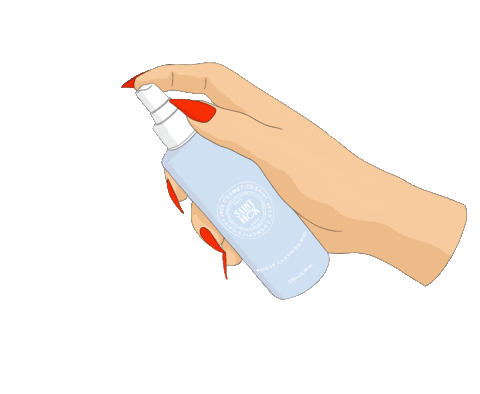 Fixing spray will take care of broken shadows (as well as rubbing alcohol), and maybe even make them last longer. You need to repeat all the steps from the first paragraph, replacing the alcohol with a spray. The only drawback of the method is the high consumption of the spray.
4. Perfume instead of alcohol
The method is not suitable for shadows or girls with sensitive skin. Perfumes often contain alcohol in their composition, but by diluting it with your favorite powder or highlighter, you will give the product a pleasant aroma, which you will then feel during make-up.
SOURCE: www.emmacitizen.com