Are you tired of getting lost on your daily commute or trying to navigate through unfamiliar territories? Well, fret no more! With the advent of technology, we now have the luxury of utilizing navigation apps on our Android devices, making our lives easier and hassle-free. But with so many options available, how do you choose the best one that suits your needs?
We've got you covered! In this comprehensive guide, we'll walk you through the top 8 best Android navigation apps. Whether you're a frequent traveler or simply need directions for your daily errands, these apps will ensure you never miss a turn again!
So, without further ado, let's dive into the world of these remarkable navigation apps and find your perfect match!
1. Google Maps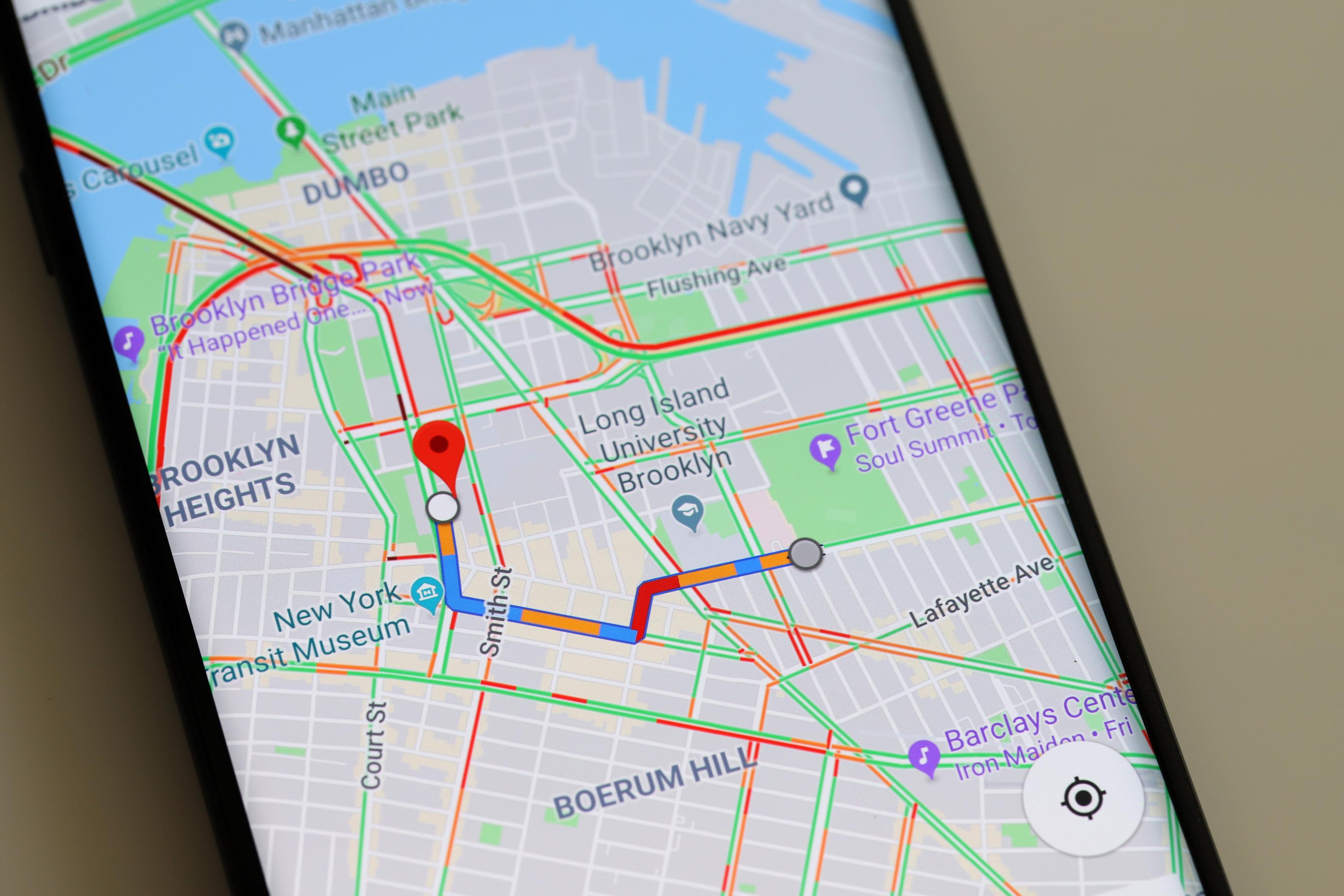 If you've ever owned a smartphone or navigated the internet, chances are you're already familiar with Google Maps. It's the go-to navigation app for millions of users worldwide, and for good reason. Beyond its exceptional accuracy and up-to-date mapping data, Google Maps offers a myriad of features that make it a top contender in our list of Android navigation apps.
Features that Make Google Maps Stand Out
Real-Time Traffic Updates: Say goodbye to frustrating traffic jams! Google Maps provides real-time traffic updates, helping you choose the best route and avoid congested roads.
Offline Maps: Is your wanderlust taking you to remote areas with limited connectivity? Google Maps allows you to download maps for offline use, ensuring you never lose your way, even without an internet connection.
Street View: Get a virtual glimpse of your destination with Google Maps Street View feature. You can explore the area before you even arrive, helping you familiarize yourself with the surroundings.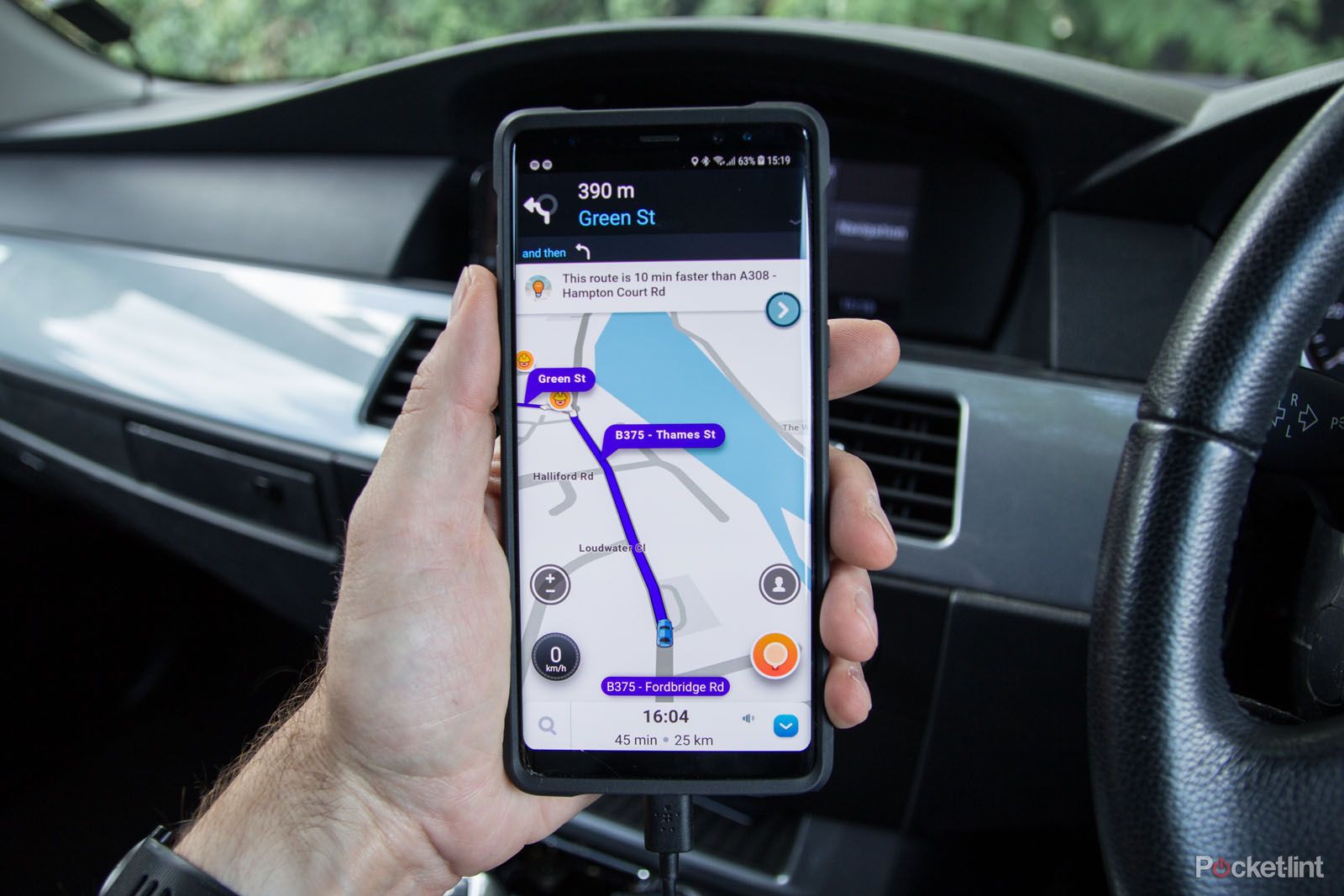 Tired of sitting in traffic, staring at the sea of brake lights ahead? Enter Waze, the community-based navigation app that's revolutionizing the way we navigate crowded streets. Waze takes navigation a step further by incorporating real-time updates from its user community, ensuring you arrive at your destination in the shortest time possible.
Features that Make Waze Stand Out
Crowd-Sourced Data: Waze harnesses the power of its user community to provide real-time information about accidents, road closures, and even speed traps. This means you'll always have the latest information on the road conditions ahead.
Time-Efficient Routes: Waze intelligently analyzes traffic data and suggests alternative routes to help you reach your destination faster. It takes into account factors such as accidents, road closures, and road surfaces, optimizing your travel time.
Personalized Navigation: Waze adapts to your driving habits over time, learning your preferred routes and destinations. It proactively provides relevant notifications about upcoming events or places you frequently visit, making it a truly personalized navigation experience.
3. HERE WeGo
Looking for an Android navigation app that works seamlessly offline? Look no further than HERE WeGo. With its extensive offline maps and turn-by-turn directions, this app ensures you're never lost, even in areas with poor connectivity.
Features that Make HERE WeGo Stand Out
Offline Maps: HERE WeGo allows you to download maps for entire countries or regions, enabling you to navigate offline effortlessly. No more worrying about losing signal or incurring excessive data charges!
Public Transportation Routes: In addition to driving directions, HERE WeGo also provides detailed public transportation information, including bus, train, and even walking routes. Ideal for city dwellers or travelers exploring new cities.
Voice Guidance: Get clear and concise voice instructions to guide you on your journey. This feature is particularly useful while driving, ensuring you can keep your eyes on the road.
Sygic makes another appearance on our list with its dedicated GPS Navigation & Offline Maps app. Combining offline maps and advanced navigation features, this app ensures you're always prepared, whether you're traveling near or far.
Sub-heading: Features that Make GPS Navigation & Offline Maps by Sygic Stand Out
Intuitive User Interface: Sygic's app boasts a sleek and user-friendly interface, making navigation a breeze. It's easy to input destinations, search for points of interest, and customize your navigation experience to suit your preferences.
Car Connectivity: Seamlessly connect your Android device to your car's infotainment system using Sygic's Car Connectivity feature. Enjoy the convenience of operating the app directly from your car's screen.
Live Traffic Information: Stay up to date with the latest traffic conditions using Sygic's real-time traffic information. It provides accurate and timely updates, ensuring you can plan your journey accordingly.
CoPilot is a feature-packed Android navigation app that focuses on providing precise and reliable directions. With its detailed maps, customizable routing options, and unique safety features, CoPilot will surely impress road warriors.
Features that Make CoPilot Stand Out
Detailed Maps: CoPilot offers highly detailed maps that are stored offline on your device. This means you can access maps and navigate without relying on an active internet connection.
Customizable Routing: Take full control of your journey with CoPilot's customizable routing options. Choose between the fastest, shortest, or most economical route, catering to your specific preferences.
Driver Safety Alerts: CoPilot keeps you informed about potential hazards on the road through its advanced driver safety alerts. It warns you of speed cameras, upcoming sharp turns, and other potential dangers.
6. MapFactor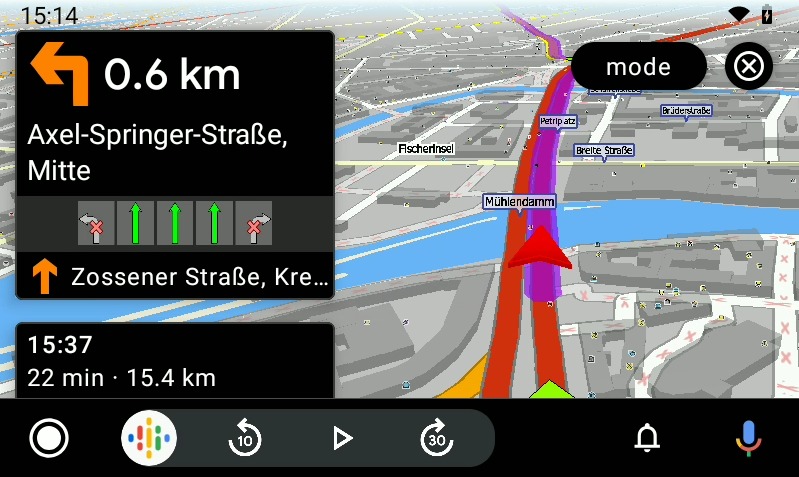 MapFactor is a navigation app that focuses on simplicity and ease of use. With its straightforward interface and extensive map coverage, it's an excellent option for those seeking a hassle-free navigation experience.
Features that Make MapFactor Stand Out
Offline Maps: MapFactor offers free offline maps that can be downloaded and used without an internet connection. Whether you're in an urban jungle or exploring remote areas, reliable maps are just a few taps away.
Multiple Routing Options: MapFactor provides various routing options, including the fastest, shortest, and most economical routes. You can easily switch between these options to find the most suitable route for your needs.
Speed Limit Alerts: Stay compliant with speed limits using MapFactor's speed limit alerts. It notifies you when you exceed the speed limit on the road, helping you avoid hefty fines and promoting safe driving.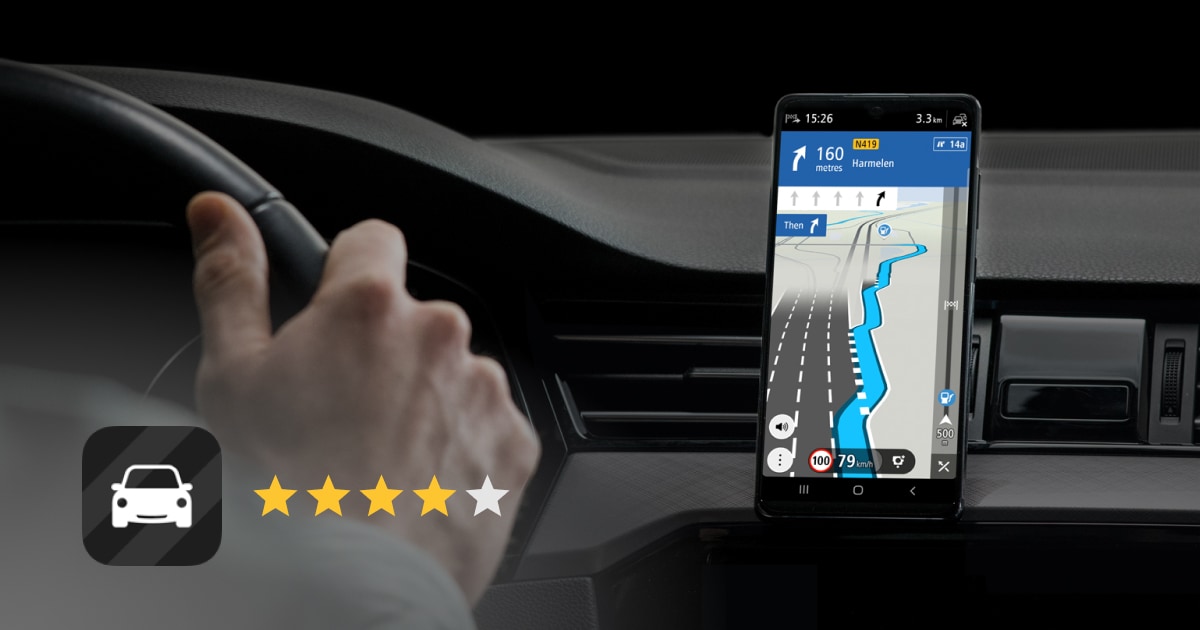 TomTom GO Navigation is an Android app designed for those seeking advanced navigation features and a seamless user experience. With its intuitive interface and comprehensive map coverage, TomTom GO Navigation is a true game-changer.
Comprehensive Map Coverage: TomTom GO Navigation offers global map coverage, allowing you to explore virtually any corner of the globe. No matter where your adventures take you, TomTom GO Navigation has got you covered.
Offline Maps with Weekly Updates: Download and update offline maps weekly to ensure you always have the most accurate and up-to-date information at your fingertips. Explore new territories confidently, even without an internet connection.
Advanced Lane Guidance: Never miss an exit or a turn with TomTom GO Navigation's advanced lane guidance feature. It provides clear and precise instructions, ensuring you're always in the correct lane.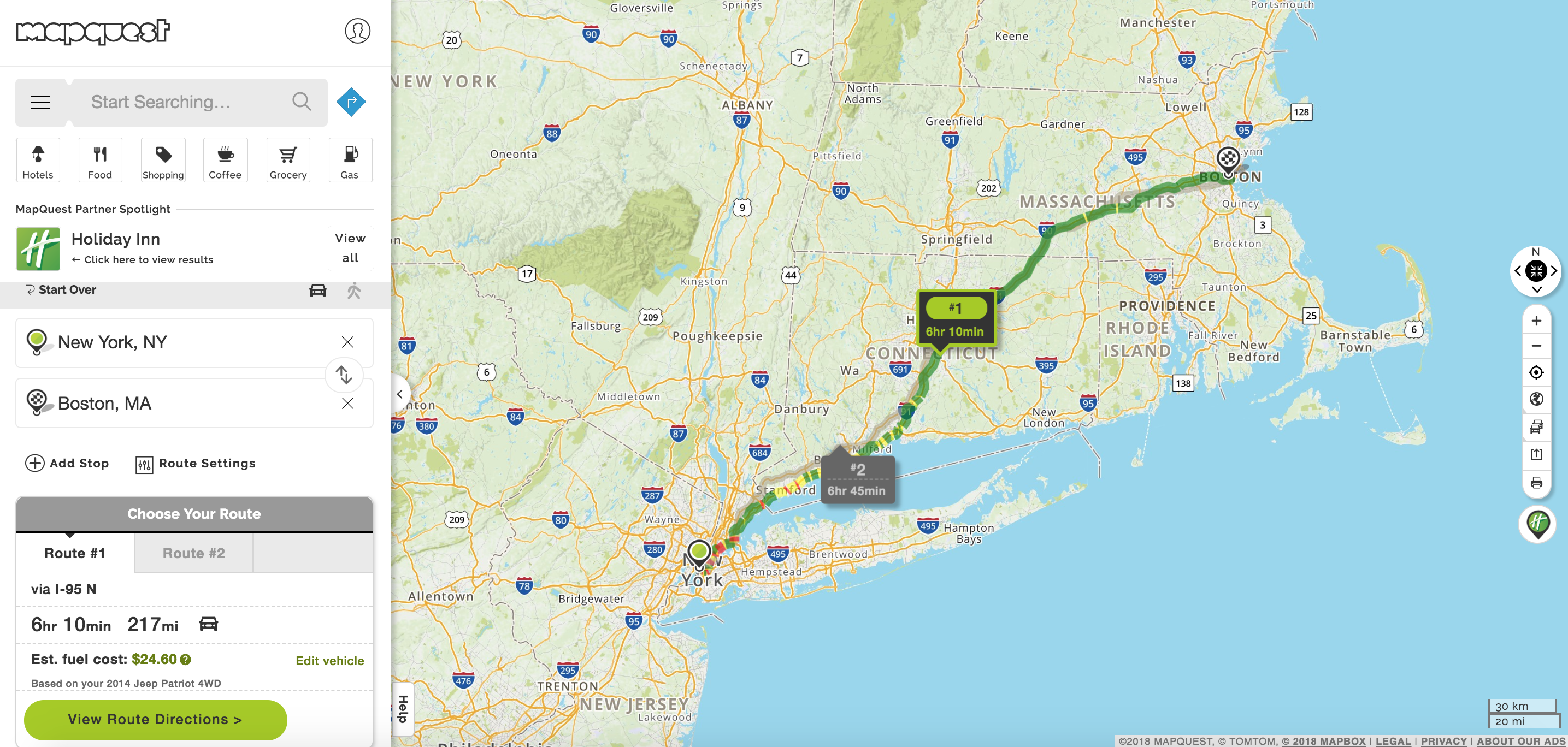 MapQuest makes a second appearance on our list, this time with its dedicated GPS Navigation & Maps app. With its reliable navigation tools and detailed maps, MapQuest GPS Navigation & Maps is an excellent choice for Android users.
Voice-Guided Navigation: MapQuest GPS Navigation & Maps provides step-by-step voice guidance, allowing you to keep your eyes on the road while driving. Clear and concise instructions ensure a stress-free navigation experience.
Live Traffic Updates: Stay informed about the current traffic conditions with MapQuest's live traffic updates. It provides real-time information on accidents, congestion, and road closures, helping you choose the best route.
Pedestrian Navigation: Explore new cities or take leisurely strolls with MapQuest's pedestrian navigation feature. It provides walking directions, suggesting the most efficient paths and important landmarks along the way.
FAQs
A: Most of the mentioned apps offer free versions with limited functionality, while enhanced features may require a subscription or in-app purchases.
A: Google Maps and Waze are known for their accuracy in providing turn-by-turn directions, thanks to their real-time community data and constant updates.
A: Yes, several of the mentioned navigation apps, such as Google Maps, Waze, HERE WeGo, Sygic, and MapFactor, offer offline maps that can be downloaded and accessed without an internet connection.
A: The battery consumption of navigation apps can vary, depending on various factors such as usage, screen brightness, and GPS signal strength. However, most apps provide power-saving options to optimize battery usage during navigation.
Conclusion
In this fast-paced world, having a reliable and accurate navigation app on your Android device is a necessity. Whether you're exploring new cities, commuting to work, or embarking on a road trip, these top 10 Android navigation apps have got you covered.
From the ever-popular Google Maps and crowd-sourced Waze to the offline capabilities of HERE WeGo and Sygic, each app offers unique features tailored to enhance your navigation experience. Choose wisely and find the app that suits your needs and style.
So, why bother getting lost or taking unnecessary detours? Download one of these top-rated Android navigation apps and make your journeys smoother, safer, and more enjoyable than ever before.