3D is one of the most popular graphic design trends of the moment: while creating 3D illustrations and icons can be tricky, there are plenty of resources out there to help.
For example, you can use 3D tools, which allow you to create your idea "from scratch" or start with a library of ready-to-use illustrations or icons, which can be modified at will.
Best 8 Free 3D Tools For Web Design
You will find below the most interesting resources of the moment!
[powerkit_toc title="Table of Contents" depth="2″ min_count="2″ min_characters="1000″ btn_hide="true" default_state="expanded"]
1. Spline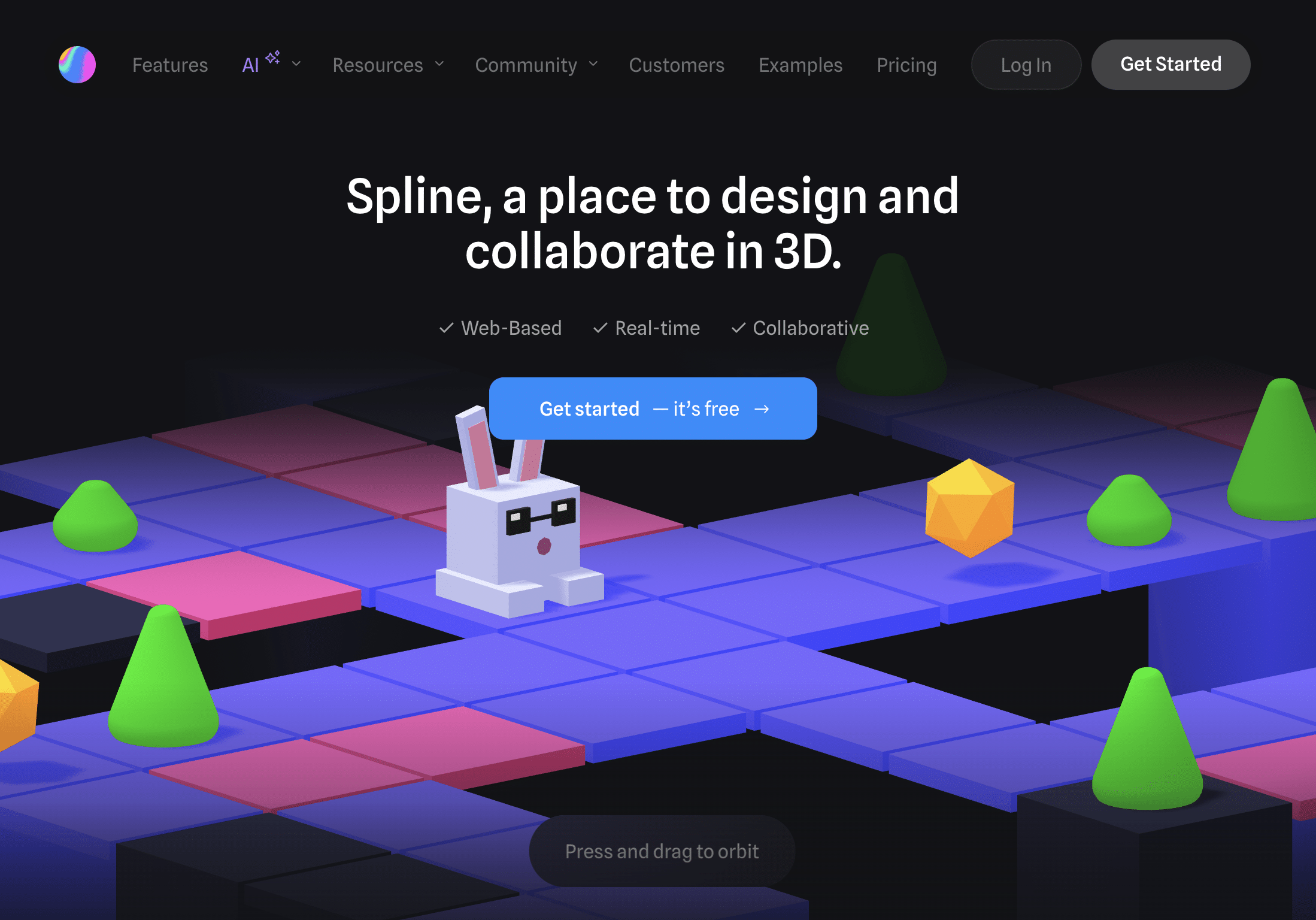 Spline is a 3D design tool for easily creating and publishing 3D web objects. With this tool, you will create geometric shapes, modify textures, import 3D models, and insert text.
Inside Spline you will also find a library of templates that can be exported with a single click.
Spline's Youtube channel provides some tutorials and the tool is cross-platform: it is indeed available for Windows, Mac OS, and Linux. Currently in the Alpha version, Spline is free to download.
2. VECTARY
Here is now an online collaborative 3D design platform, which responds to the name of Vectary: in Vectary as in Spline, you can create your 3D elements from scratch or by drawing from a large library of free scenes, templates, and textures.
Thanks to a clever drag-and-drop system, you can easily design your 3D scenes, mockups and insert typography elements. Plus, you can create photorealistic renders in just minutes, all right from your browser.
Not thrilled about working in a browser? No worries, because Vectary offers plugins to use it in Figma, and in Sketch.
3. Nakers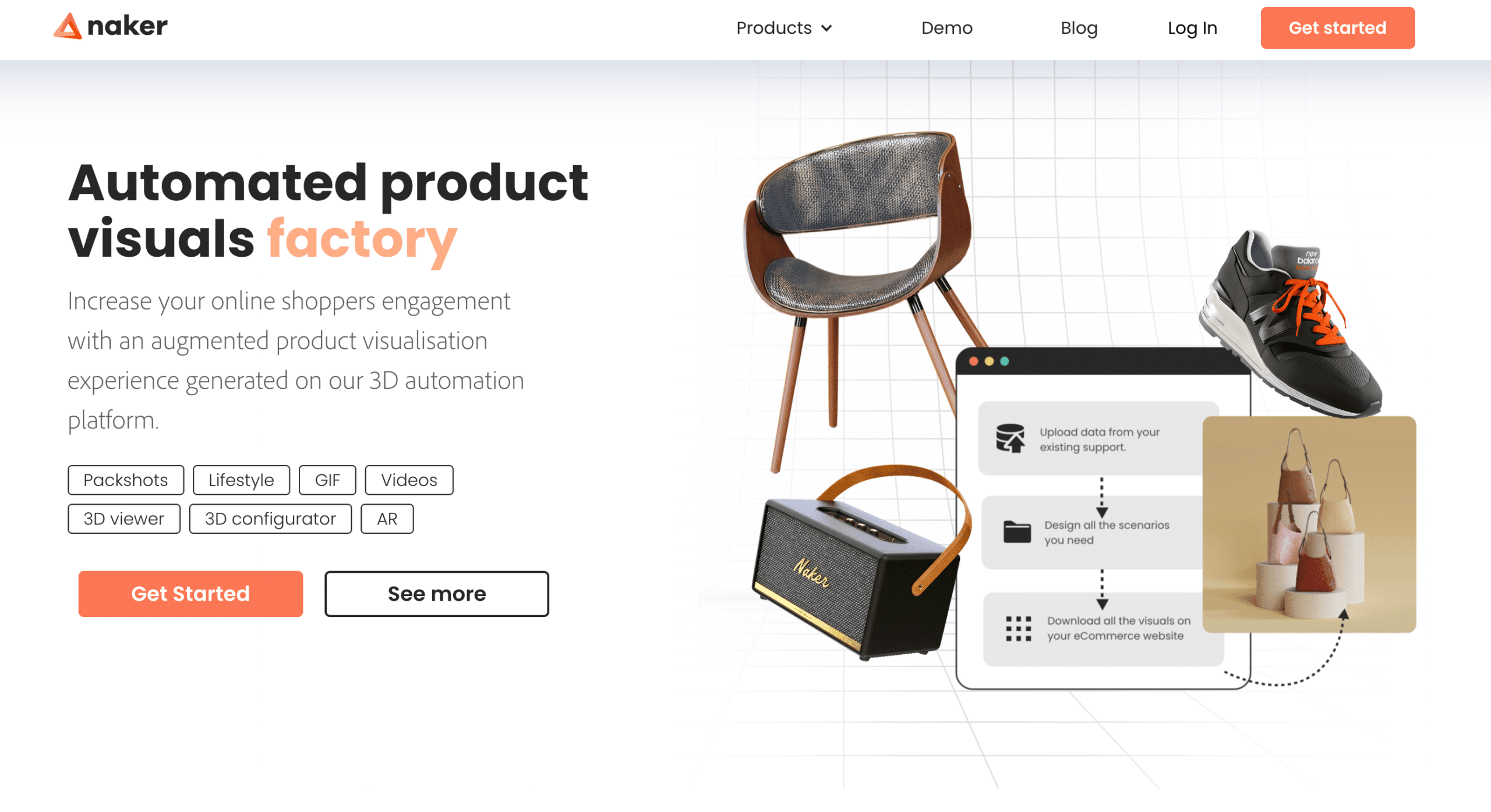 Naker is a suite of no-code tools for creating interactive, no-code 3D content.
Behind Naker hides a software suite and its 3D website design tool so that everyone can give free rein to their creativity by creating interactive, immersive, and responsive digital experiences; Naker even allows you to do Virtual Reality!
4. Blender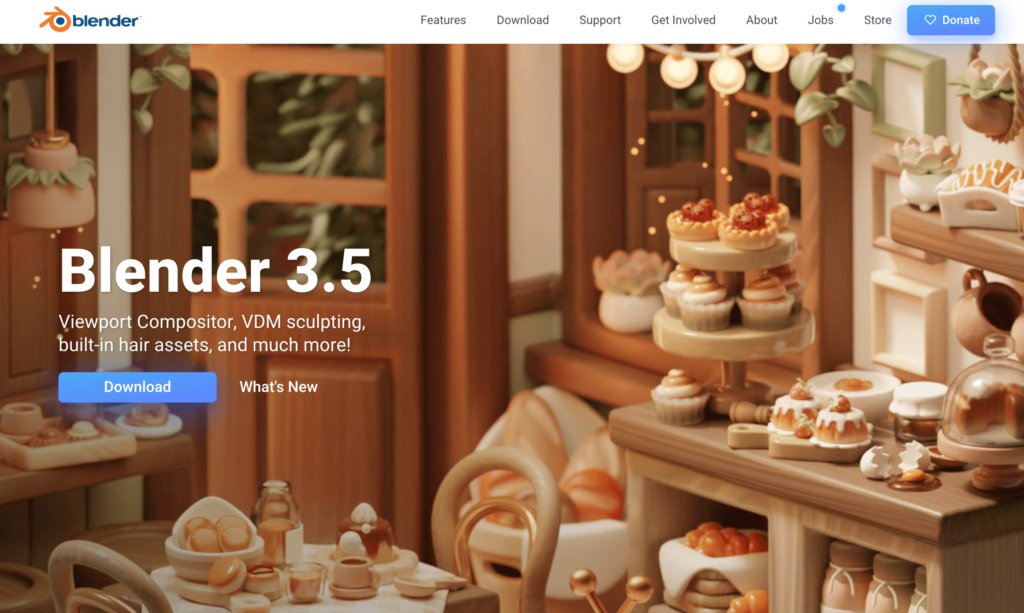 The best-known software of this top, Blender is surely one of the free tools offering the most features.
Even if it requires time to adapt and get started, Blender allows you to manage several types of 3D modeling. Whether you are doing video effects, web design, animation, cartoons, or modeling for print, the freedom is total.
Many professionals use it for their creations. The tool does a professional and high-quality job.
5. TinkerCAD
Developed by the giant Autodesk, Tinkercad is an online 3D modeling solution.
Mainly dedicated to beginners, teachers, and children, TinkerCad is based on the construction geometry of solids, which means that the user will model his object by combining solid shapes such as cubes, cylinders, etc.
The 3D models obtained will be more or less complex, like a LEGO construction. They can be exported in three different formats, STL, OBJ, and SVG, allowing you to print your favorite models.
This modeling software is free and provides a library of files that users can modify to achieve the desired shape more easily.
6. ClayGL
ClayGL is an open-source graphics library for creating 3D applications for the web, such as drawing an interactive 3D city map from a real geographic map.
The tool is easy to use and its learning curve is fast. ClayGL is no less efficient and supports high definition, an advanced web viewer, and a powerful zoom while remaining lightweight.
You can download the software and view the documentation and examples on the ClayGL site.
7. TriDiv
Julian Garnier has developed a web application to build and manipulate 3D shapes in CSS.
The interface is very nice and offers a panel that shows you your creation from an angle allowing you to see its 3D character, rotating it as you see fit. Three other panels offer you the creation from different right angles, so you can drag it in the direction you want.
A very popular feature of Tridiv: in its preview mode, a button allows you with a single click to move your 3D object to CodePen. You can use it with Chrome, Safari, and Opera.
8. SketchUp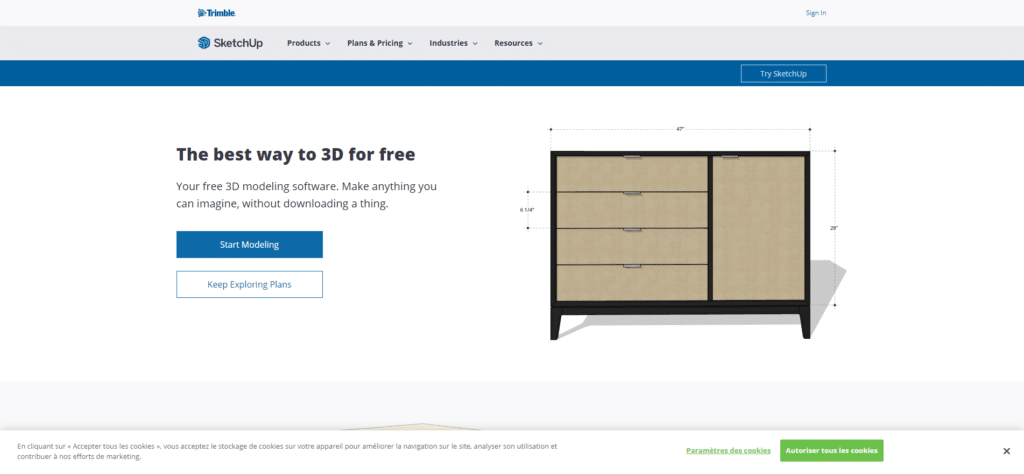 SketchUp 3D modeling software is sometimes known by its former name, Sketch Up Maker.
It is free and easy to use, so it is suitable for beginners. The software has a library of ready-to-use 3D models but you can create your own model.
Export can save designs as STL files or in the cloud. If you want more, you'll have to use the paid software SketchUp Pro.
READ ALSO: How to Change Color Scheme on Windows Terminal